A NEW BOOK!
Read the biography of an organ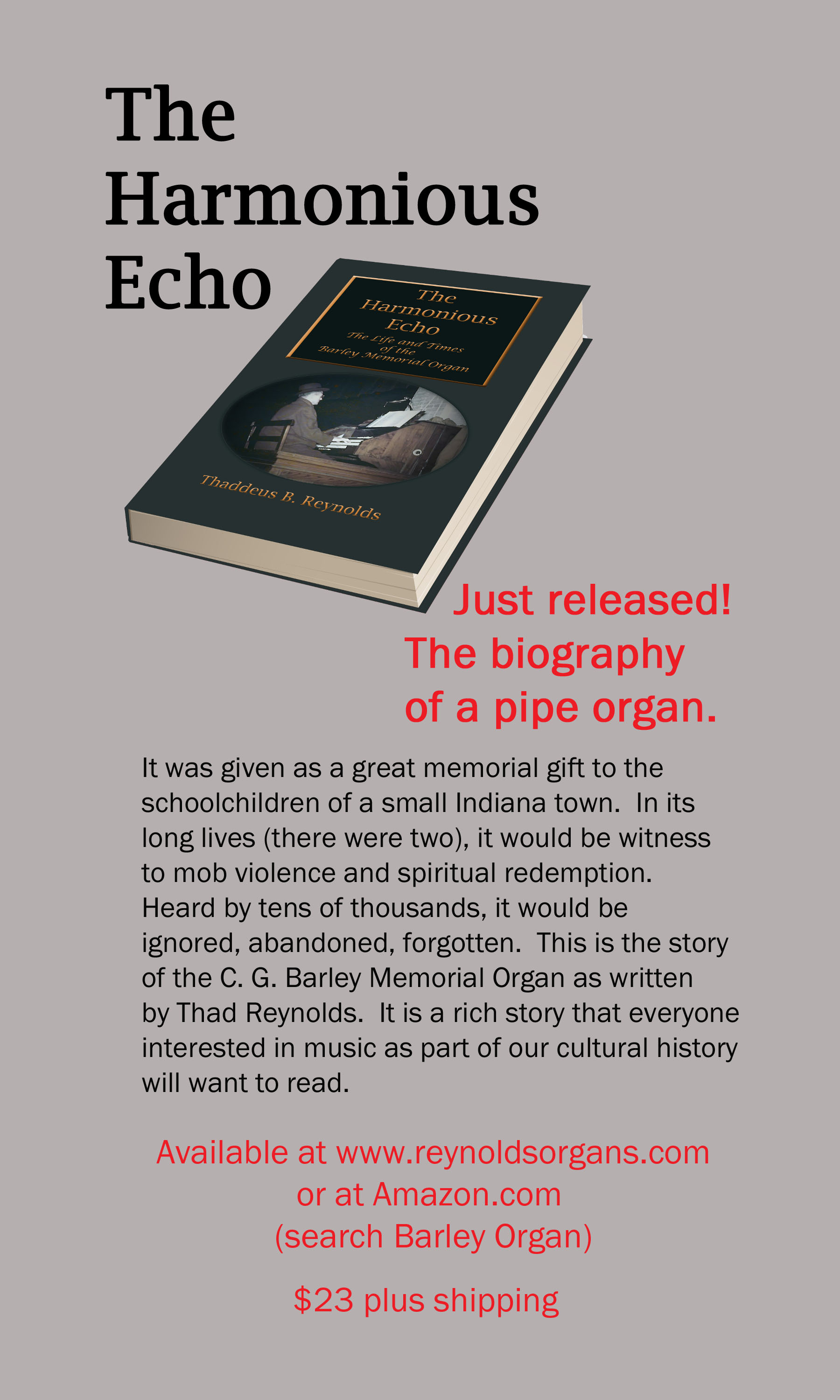 , and with it, the biography of a city.
The Estey pipe organ in Marion's Memorial Coliseum was one for Estey's storied "luminous" consoles.  That in itself should make this book worth reading.  But more than that, the organ was a symbol of all that was good, and much that was not, in this rust-belt community, as its citizens celebrated and then lost an economic boom, reinvented their town into an industrial city, lived through the madness of a lynching in 1930, created one of the world's most celebrated passion plays, and endured Depression and war.  It also looks at the pipe organs in the churches, theaters, and public buildings in Marion, including the 4-manual Page organ at the "unlucky" Royal Grand Theater.
All that in the first half of the organ's life, and all in the first half of the book!
The organ was abandoned and silent for over a decade.
The second half of the book is my memoir of my first organ project, rebuilding the Barley Memorial Organ, and of all the concerts, Easter Pageants, and special events in its "second life."
You can order "The Harmonious Echo" from amazon by clicking on the image to the left.